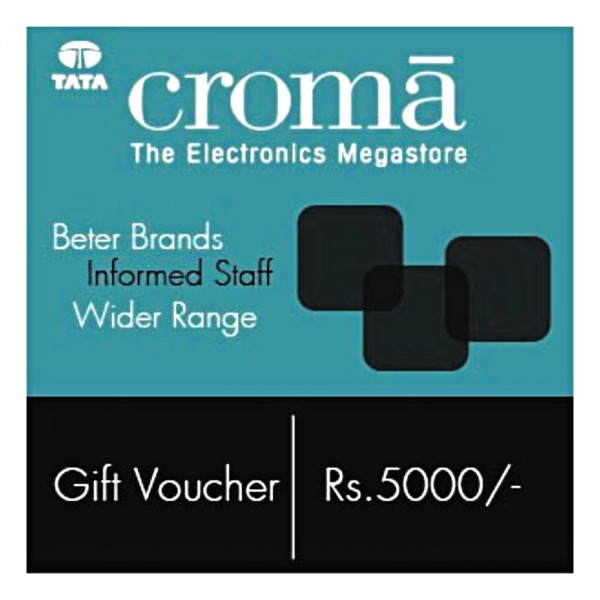 This Gift Card is valid for a period of 1 year from the date of issue. This Gift Card can be redeemed against purchase of any product available at Croma stores.
This Gift Card is valid during the store product promotions and discount / festive / exchange offers. Original Gift Card needs to be presented to cashier at Croma store before final billing of your purchase(s).
Multiple gift cards can be used in single transaction and gift card can be redeemed multiple times.
This Gift Card cannot be exchanged for Cash/Gift Cards/Credit Notes. Gift Card cannot be redeemed at Croma Airport Stores.

GPI-Gift Card-0006